Hi readers,
After a long time I feel like writing again.
This weekend was a good one. Jack in the Green / May Day Festivals have been happening to celebrate the coming of spring. I always go home to Hastings for colours, music, ribbons, garlands, dancing and fun. I made these badges for my mum's Morris group 'Hannah's Cat' to sell over the bank holiday. They did really well, selling out on the second day!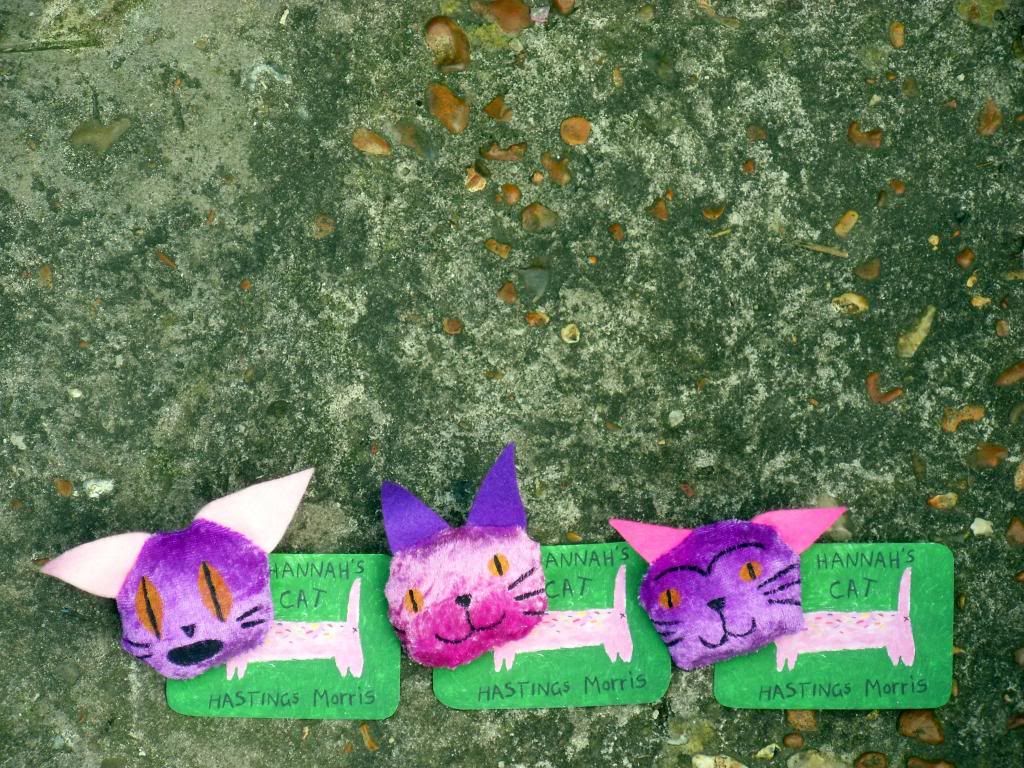 There are some more photos of the cats...
HAPPY SPRING!!